On top of having the best training, our bail agents have one more thing that sets them apart from our competitors. Burbank Bail Bond Store is a family-owned company, which means our bail agents understand the importance of family. We get how important it is for you to bail your loved one out of jail.
Our bail bondsmen will not rest until your friend or family member has been released from jail. Our bail agents will treat bailing out your friend or family member the same way they would bailing out their own loved one.
When you need to bail a loved one out, you want to use a bail bonds company that has great bail agents. Burbank Bail Bond Store has the best bail bondsmen in all of California. When you bail with us, you and your loved one will be in good hands. No other bail bonds company takes care of their clients better than Burbank Bail Bond Store.
Chat With Us or call 818-782-2201 now to speak with a professional bail agent at Burbank Bail Bond Store.
---
Burbank Bail Bond Store Will be There for You and Your Loved One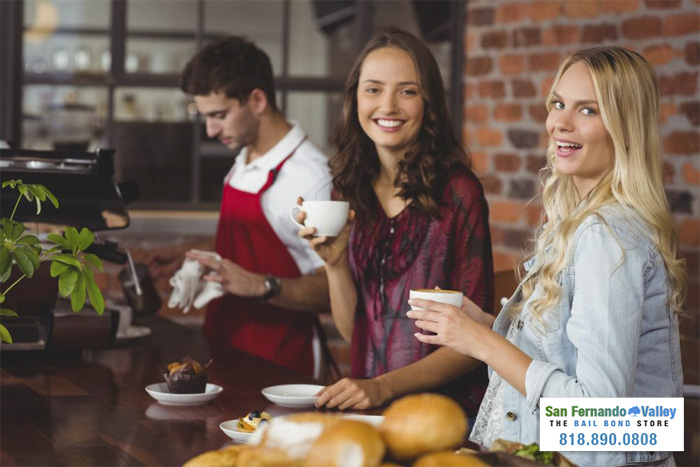 No one ever wakes up and decides they want to go out and get arrested, yet thousands of people are arrested daily in California. Since no one planned on getting arrested, they are not prepared for the financial burden of getting bailed out. Most people will simply assume they cannot afford to bail their friend or family member out of jail, but they can if they go to Burbank Bail Bond Store.
When you come to us for help with bailing a loved one out of jail, you can rest easy knowing you are in good hands. We treat all of our clients with the dignity and respect that they deserve. We work tirelessly to get your friend or family member out of jail quickly.
Our bail agents are trained and retrained every other year. We feel that there is always more to learn and with the more we learn, the better we can help you and your family. We can get your loved one out of jail in as little as 2 hours, depending on the crime they are accused of and the county of arrest.
Call Burbank Bail Bond Store now at 818-782-2201 for a free consultation.
---
Burbank Bail Bond Store Will Not Let You Get Overwhelmed by a Loved One's Bail Bond
No words can accurately describe how you might feel when you receive a call informing you that a friend or family member has been arrested. You will feel a tidal wave of emotions as the news is broken to you. You will want to get started on rescuing your loved one as soon as you can. Your best bet to get the help you need and deserve is to contact Burbank Bail Bond Store.
We have offices and bail agents located all over the state of California. This way, we can help you bail out your loved one no matter where in the state you are, or where your loved one was arrested. Since our bail agents are available 24 hours a day, 7 days a week, you can count on our bail agents to always be there for you.
You can get the bail bonds process started right away by contacting Burbank Bail Bond Store bail agents. Simply give one of our bail agents your loved one's name, birthday, and the county of his or her arrest. With that information, we will be able to locate your loved one in the county jail system.
Call 818-782-2201 now for a free consultation with one of our professional bail agents.